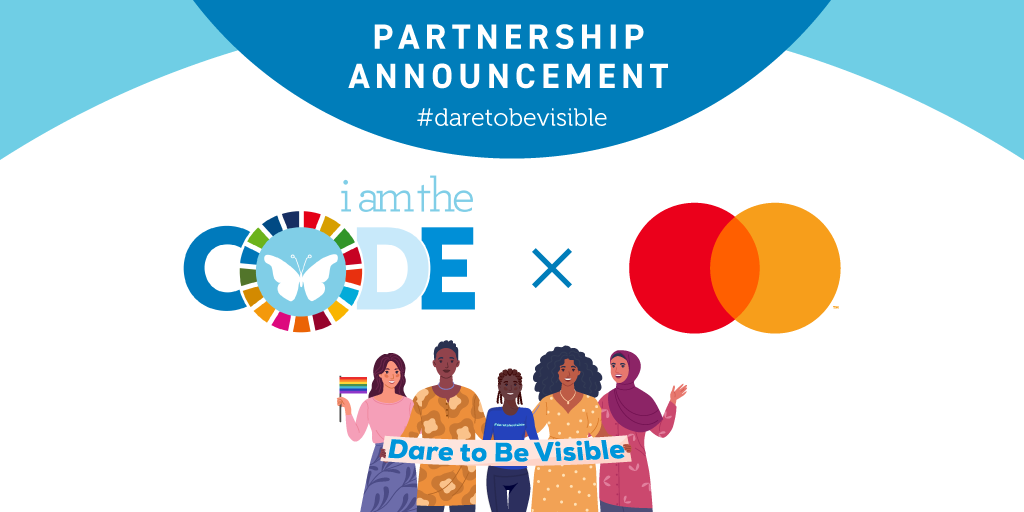 The Kakuma refugee camp, located in the north-western region of Kenya, is home to nearly 200,000 registered refugees and asylum seekers. An estimated 87,000of the camp's residents are school age children, but more than a third lack access to education. It's most often girls who stay at home to carry out daily chores like cooking and cleaning.
Investing in girls' education — especially in helping them to develop skills in science and technology-based disciplines — is a priority. It can empower them and their communities to improve social and economic outcomes and broaden their future prospects.
Ahead of International Women's Day 2021, Mastercard has joined forces with iamtheCODE, the first African-led global movement to mobilise government, private sector, and philanthropic foundations to advance STEM+ (science, technology, engineering, arts, mathematics and design) education for women and girls in marginalised communities. It aims to enable one million women and girl coders worldwide by 2030, having already trained 27,000 young girls in 69 countries to date.
A fundamental pillar of iamtheCODE's work revolves around the empowerment of marginalized women and girls across the world, a key goal of the UN Sustainable Development Goals. Our mission is to build a generation of one million women and girl coders by 2030, measuring the indicators of the United Nations Global Goals and tracking progress.  It is a unique movement of direct action for the implementation of the UN 2030 Agenda for Sustainable Development to improve economic outcomes for women and girls. However, a lack of data on gender issues, and inclusion of women are huge challenges that face initiatives looking to promote gender equality and improve women's livelihoods. Girls build tech solutions.
As part of iamtheCODE mentoring programme, Mastercard employees will promote skill-building and continual learning in the Kakuma camp community to support girls' education and provide a gateway to future career prospects. Over 12 weeks, girls and mentors will join weekly Virtual Mentoring Sessions to develop solutions that would tackle their community needs and advance the UN's Sustainable Development Goals. We are looking forward to this incredible opportunity to advance the United Nations Global Goals alongside powerful young ladies, Mastercard mentors and iamtheCODE.
"Mentoring is a transaction based on compassion, empathy, and kindness ", said IamtheCODE CEO @Lady Mariéme Jamme. "We have all benefited from someone holding our hand, giving us a push, an opportunity, or sponsoring us. At iamtheCODE, mentoring is a way to build transformational relationships, share skills & exchange experiences."
Please help us get the word out on social media by shouting out #Daretobevisible @i_amthecode. We need a high volume and quality of posts to make this campaign go viral. And for that, we need your involvement. 
Press Contact: Olivia@iamthecode.org