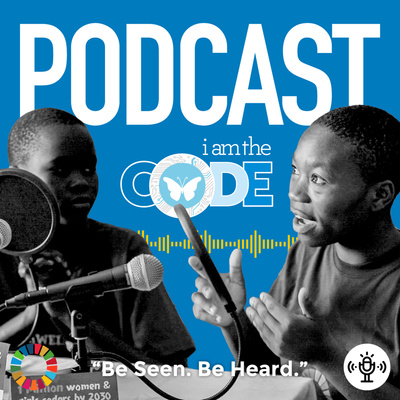 Welcome to the Global Tech Movement iamtheCODE inspirational podcasts featuring and co-hosted for the first time in History by Kakuma Refugee Camp Girls.
The day to day life of a refugee girl is challenging, but our girls are resilient and their voices are beyond powerful. We're pleased to launch the first-ever iamtheCODE podcast so the world can see and hear them. Their voices matters. Thank you UNHCR for working with us to launch the first-ever podcast with young girls.

Listen to the girls share their journey with iamtheCODE.