IATC and Salesforce have teamed up to provide an ongoing mentorship programme to build transformational relationships,  share skills & exchange experiences with inspiring girls and boys living in
Kakuma Refugee Camp,
home of nearly 200,000 refugees.
The mentoring programme runs for 12 weeks with a 1 hour commitment per week.
"The iamtheCODE Mentoring Program is different compared to other mentoring programs out there. It is a transaction based on kindness, empathy and compassion while sharing skills with the most needed in the world" said Lady Mariéme Jamme.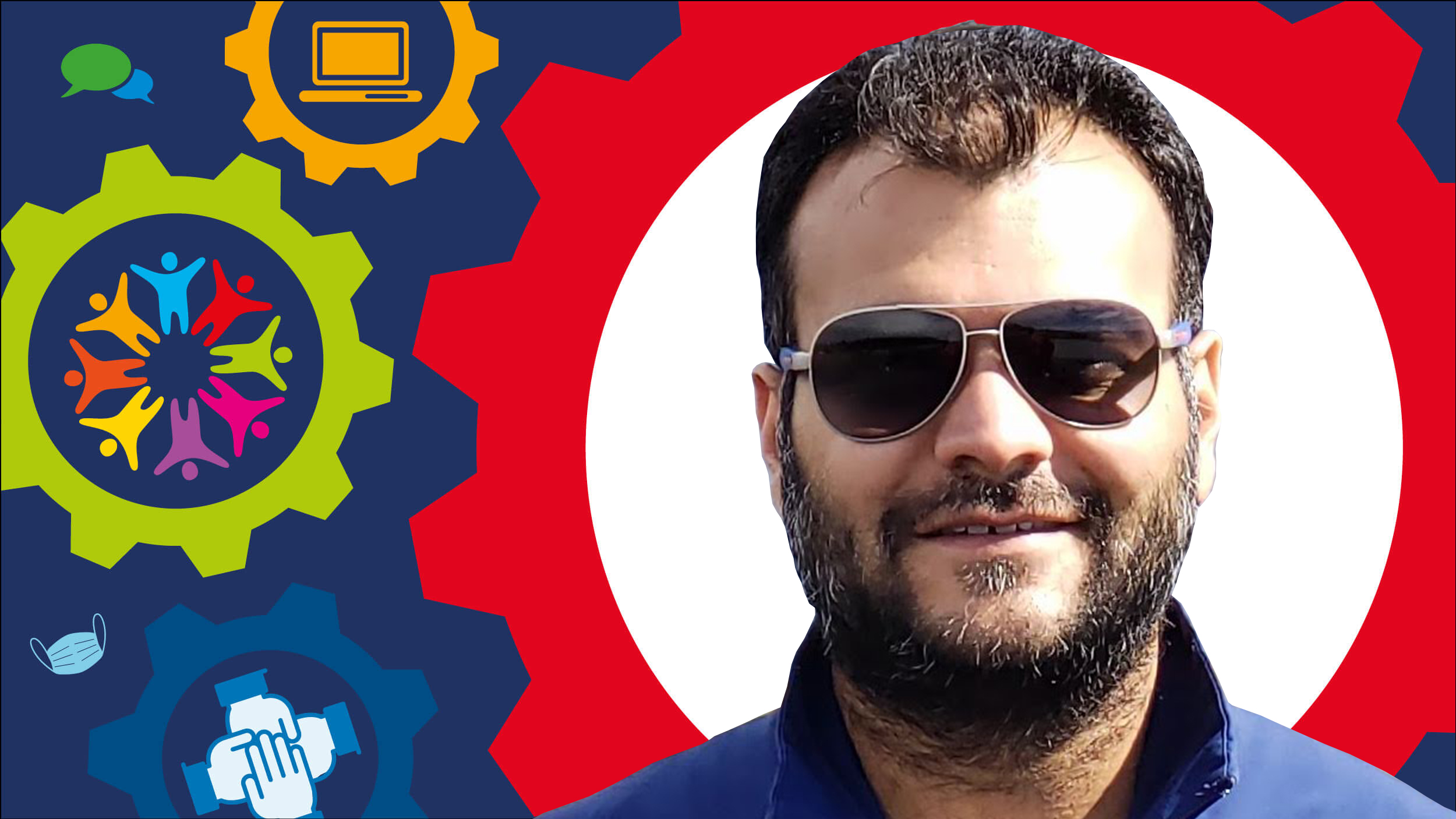 So Viraj, could you please tell us a bit more about your experience as a mentor for IATC?
I started to work with IATC in May 2020, starting with some meetings with the IATC coordinators at Salesforce who set us up for success as mentors.
Once the mentoring started, we (as mentors) were in the driving seat, and had the responsibility to schedule meetings with our mentees and set up the agenda.
Every mentee is different and has different requirements. I really like the freedom we have been given to run the sessions the way we want with our mentees.
How have those 1-1 sessions been? What are you trying to achieve with your mentee?
It all started by a clear definition of the objectives: I wanted to understand in the very first session what my mentee wanted to bring out of this relationship.
We established a clear objective together: reach a stage where he can be employable. I've been helping him on the technical side: defining first some key technologies and concepts (HTML, JavaScript, CSS etc.). Then, the strategy we've put together is to create a portfolio website for him to showcase his knowledge of different concepts: this would be his public window in the employment market!
I've been really enjoying watching my mentee grow. Since the beginning he has been incredibly good at grasping new concepts and always very thorough with his assignments.
What is your highlight moment so far as an IATC mentor?
When I was teaching him HTML, the first page we built together was to say hello and the name of the person. When he saw his name on the screen, he was really excited. I can still remember that excitement and smile on his face.
What would you say to people considering joining a mentoring programme?
With little effort, you could make a big difference for someone. If you know your field (whether programming, marketing or other), it's not a lot of time or effort. One hour a week, and you would be able to really help a person.
It's not my first experience as a mentor, I have mentored some people in tech companies before, who already had the key technology skills. What was differing here is that this mentorship opportunity is including a bit more about defining, and explaining computer science concepts. I've been learning things as I was explaining technologies and simplifying concepts. Things that I was taking for granted, but actually when you go deeper into it, gave some clarity to me as well and I now know more about the subject thanks to this.
This experience definitely helped me grow on a personal level too, and contributed to my ongoing learning journey.
Three words to describe this mentorship:
Humbling, friendship (I built a relationship with my mentee and I look forward to talking to him and seeing how he is) and of course making a difference.
If you are interested in corporate volunteering with iamtheCODE, learn more and sign up here. 
iamtheCODE has launched a 1girl1computer campaign – Donate here if you can.
Learn more about the importance of mentoring in this exclusive podcast with Ebony Beckwith, Chief Philanthropy Officer at Salesforce, and Lady Mariéme Jamme discussing 'The Power of Mentoring'