"iamtheCODE, a WEF YGL-led initiative" that seeks to train 1 million girl coders by 2030 has struck a landmark partnership with Global Online Education organisation Coursera to provide 4,000+ free courses and specialisations from over top 150+ universities and industry partners. The beneficiaries are women and girls in the Kakuma Refugee Camp and other marginalised communities where girls are struggling to get access to tertiary education. We hope with these courses; they can look into furthering their education, gain a bachelor and a masters-level degree in the long term.
The 50th Annual Meeting in Davos hosted the official launch of the Reskilling Revolution Platform, a global effort that brings together government, big business, and civil society to help impart market-ready skills to 1 billion people by 2030.
In line with this initiative, the Forum of Young Global Leaders (YGLs) – a community of exceptional people with the vision, courage and influence to drive positive change in the world – have focused their attention on Kakuma, one of largest refugee camps in Africa. Located in northwest Kenya, the Kakuma camp is home to over 190,000 people, many of whom have limited access to higher and tertiary level education.
iamtheCODE, a movement led by Marieme Jamme (YGL) has directed its global target of training 1 million girl coders by 2030 to include girls that reside in and around the Kakuma Refugee Camp.
For Marieme Jamme, CEO of iamtheCODE, this endeavour is deeply personal. As someone who did not have access to formal education, she believes that investing in the future of young women and girls is key to disrupting cycles of entrenched disadvantage. She adds, "The future is digital and technology education that leverages creative learning platforms is our best shot at reducing gender disparity".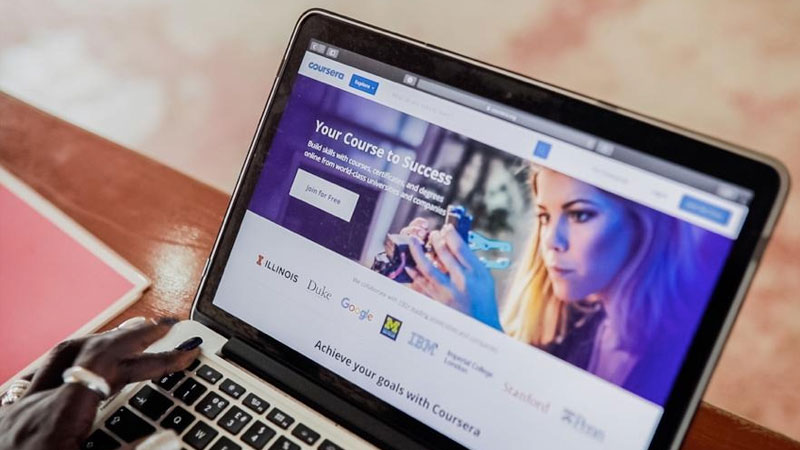 In support of this ambition, iamtheCODE has struck a landmark partnership with
Coursera
, the first of its kind in Africa. This collaboration launched on the International Women's Day in Kenya will offer more than 4,000+ courses and specializations from over top 150+ universities and industry partners.
Free education and online technology training is a considerable challenge for refugees, especially young women and girls; hence we partnered with Coursera, which is offering the courses for free to the iamtheCODE women and girls.
We hope that by equipping Refugees with the technology tools; Refugees can look into furthering their education, gain a bachelor and a masters-level degree in the long term.
Matthew Klein, Global Manager of Government Partnerships at Coursera, remarks, "We're excited to partner with iamtheCODE to offer those passionate and eager to learn a way to access high-quality education on Coursera and learn skills that will help them thrive personally and professionally. Education has the power to positively transform individuals, families, and entire communities. Today, we get another step closer to making our vision a reality: a world where anyone, anywhere has access to education."
Speaking on the collaboration, UNHCR's Head of Sub Office – Kakuma, Ignazio Matteini adds that he, "Welcomes iamtheCODE's partnership with Coursera and Marieme's commitment to promoting the education of women and girls from both refugee and host communities in Kakuma." He further "appreciates iamtheCODE's continued engagement under the KISEDP Framework."
Aisha, 18, is one of the thousands of women (formally known as the iamtheCODE Keepers) that will benefit from this partnership with Coursera. Originally from Somalia, Aisha has lived in the Kakuma Refugee Camp for the last 5 years. She says, "I am excited to be one of the first students of the Coursera courses. I hope to get a degree in Hospitality Management as I am interested in the Food and Nutrition Industry".
During International Women's day in Kenya, the first-ever iamtheCODE podcast for young refugee girls was launched – empowering girls to have their voices heard to a significantly wider audience was essential. Various initiatives were launched including the iamtheCODE Wellbeing Clubs which are a peer to peer group network aiming at supporting the person of concerns well-being.
This opportunity will be expanded in other refugee camps this year such as Dadaab in collaboration. Magatte Guisse, UNHCR Head of Operations in Dadaab, stated that iamtheCODE arrives at a time youth in Dadaab refugees camps are looking for more opportunities. IamtheCODE programme, which is in line with GISEDP, will be a game-changer in the life of refugees girls and boys, as well as host community youth, who will be enrolled in this programme.
iamtheCODE together with UNHCR will launch the Made in Kakuma Initiative in Kakuma and Kalobeyei. Both women refugees and the host communities have brought their Blended traditional skills and cultures with them, and by creating a brand around these crafts, iamtheCODE and UNHCR are enabling them for dignified work, economic empowerment and social inclusion.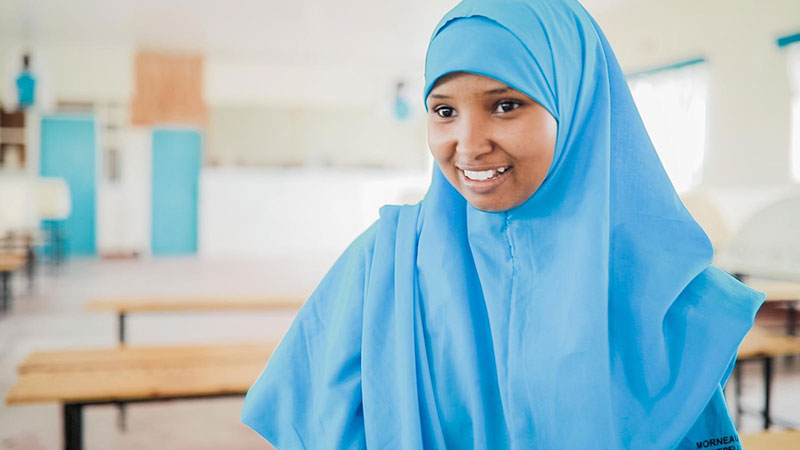 As a leading global movement for the advancement of STEAMED (Science, Technology, Engineering, Arts, Mathematics, Entrepreneurship and Design) education, iamtheCODE is committed to working with Coursera and UNHCR to improving education outcomes in Kakuma Refugee Camp and support their efforts in Re-skilling the youth by 2030.
About Coursera:Coursera provides universal access to the world's best education, partnering with top universities and organizations to offer courses online.
For more information on this initiative please contact: Olivia Bruce londonteam@iamthecode.org