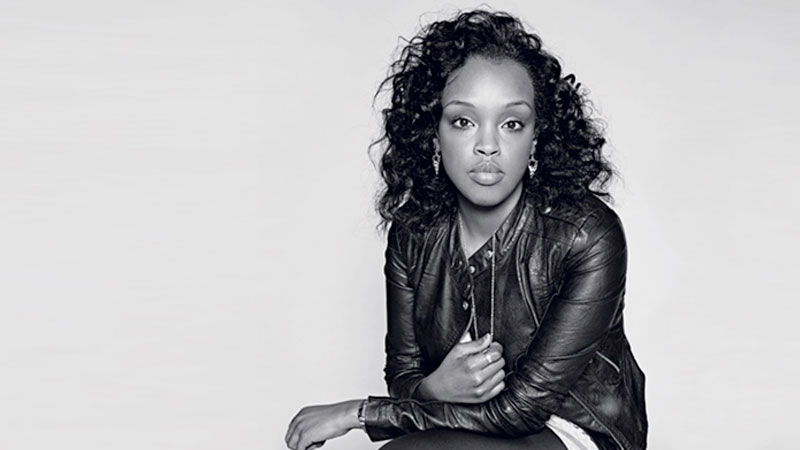 iamtheCODE, the first African-led global movement to mobilize government, private sector, and philanthropic foundations to advance STEAMD (Science, Technology, Engineering, Arts, Mathematics and Design) Education, today announced welcoming Nimco Ali, British Somali feminist and social activist as their champion and policy advocate.
Present in 58 countries, iamtheCODE's goal is to Enable 1 million women and girls coders worldwide by 2030.
A fundamental pillar of iamtheCODE's work revolves around the empowerment of women and girls across the world, a key goal of the United Nations Sustainable Development Goals. One of its missions is measuring the indicators of the Goals and tracking their progress by working with women networks working on social issues such as Female Genital Mutilation, which is linked, to Goal 5. It is a unique movement of direct action for the implementation of the UN 2030 Agenda for Sustainable Development to improve economic outcomes for women and girls. The practice of Female Genital Mutilation is affecting the livelihood of million of young women and technology can play a role in preventing and ultimately stopping it. Nimco in her unique position will support iamtheCODE to mobilize policymakers to leverage the power of technology to prevent it.
Female genital mutilation (FGM) comprises all procedures that involve partial or total removal of the external female genitalia, or other injury to the female genital organs for non-medical reasons.
According to a recent UNICEF report covering 29 countries in Africa and the Middle East, Ethiopia has the region's highest total number of women that have undergone FGM (27.2 million), while Somalia has the highest percentage (prevalence) of FGM (98%).
Nimco, in her capacity as the co-founder and director of Daughters of Eve, a survivor-led organisation which has helped to transform the approach to ending female genital mutilation (FGM) and joining iamtheCODE as a champion will continue advocating in its prevention through the use of technology.
"Young women and girls are going through extreme pain with these practices and at iamtheCODE we hope to educate and inform policy makers through our movement so it can stop" says Marieme Jamme (Founder of iamtheCODE)