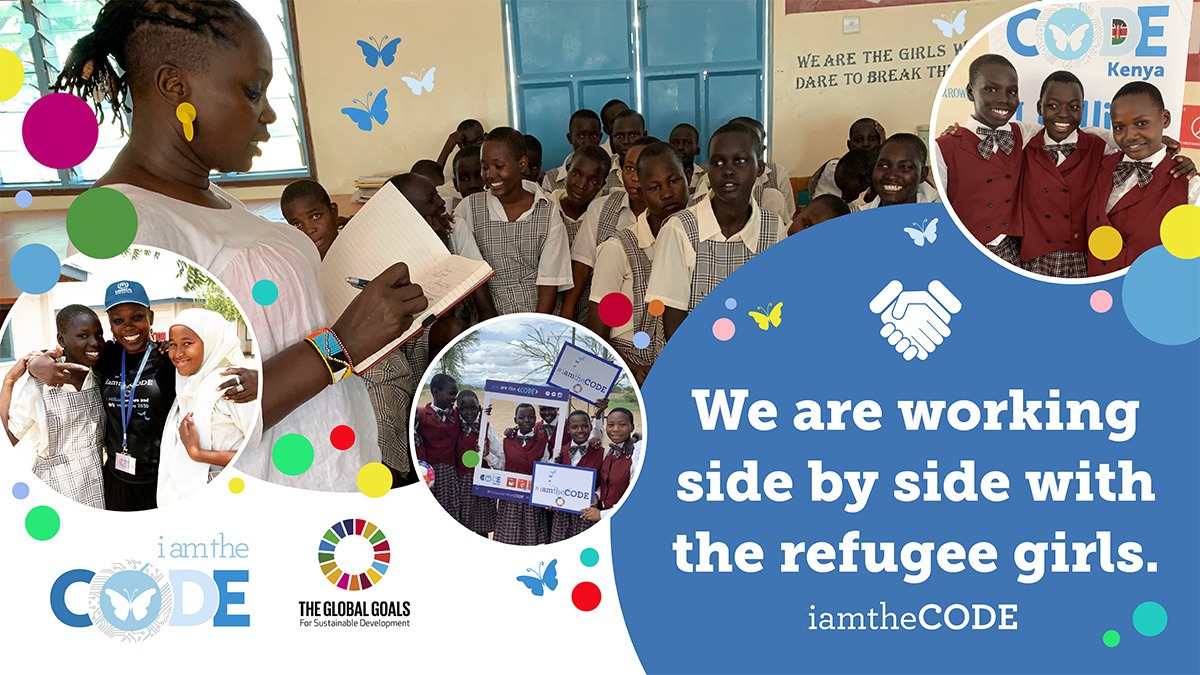 Together we heal, learn and shine with new opportunities.
COVID-19 has disrupted the global education systems. The people who have been touched the most live in the world's harshest places and are already in vulnerable situations, such as young women and girl's refugees.
At the time of writing this article, according to UNHCR, "at least 79.5 million people around the world have been forced to flee their homes. Among them are nearly 26 million refugees, around half of whom are under the age of 18".
When successful people reflect on their careers and life journeys, many attribute their successes to people who held their hands as they flourish and grow. – A person they call a mentor – In a recent Quartz survey conducted on behalf of JPMorgan Chase, 83 percent of people said that having a mentor helped them move up in their career, learn new skills, build relations, and gain confidence.
Over the last five years, on top of the coding classes, the iamtheCODE Foundation has also developed a mentoring program to support refugees worldwide, including young women and girls in Kakuma Refugee Camp in Kenya, home of nearly 200,000 refugees.
Creating better education, skills, employment, and entrepreneurial opportunities for young girls is our priority.
Kakuma refugee camp is located in the North-western region of Kenya. The Camp was established in 1992 following the arrival of the "Lost Boys of Sudan". During that year, large groups of Ethiopian refugees fled their country following the fall of the Ethiopian government. Somalia had also experienced high insecurity and civil strife, causing people to flee. iamtheCODE partnered with UNHCR to support young Kakuma.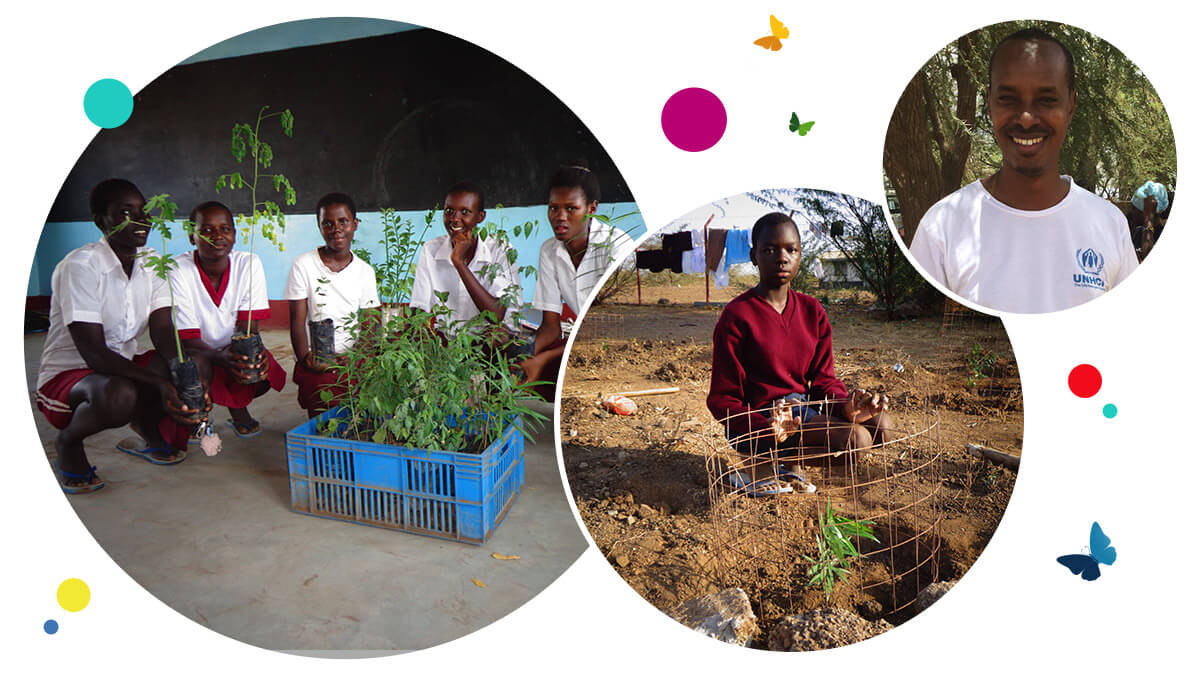 The iamtheCODE Foundation introduced a tailored mentoring program supporting young women and girls living in the Camp. The Girls have been tremendously excelling inside the Camp, and the world does not know this, but according to UNHCR, Kakuma students' pass rate for Kenyan national examinations is 88 percent, compared to the country's 76 percent average.
The organisation designed various programs to support the mental health and wellbeing of the refugees throughout the years. Although young women and girls gain digital skills through coding, mentoring is also at the core of its mission to teach one million women and girls how to code by 2030. During the twelve weeks, mentors and mentees decode the UN Sustainable Development Goals, approach Design Thinking Methodology, and develop Sustainable ideas that can improve their communities. Mentors and mentees decode innovative solutions related to gender equality, climate change and social justice.
iamtheCODE has invited people with the right skill set to mentor the young girls. One of the most significant challenges at the Camp is the electric power failure, connectivity, and access to 21st-century skills. The issues are immense and imaginable, and at the beginning of Covid-19, it became necessary to create mentoring sessions to get the girls occupied. We often used solar and have provided full loaded routers with Data to improve internet connection. iamtheCODE has partnered with companies to provide mentoring in various parts of the Camp, including in the boarding schools. We have also included the host communities in the mentoring program.
"Despite all the challenges they face to pursue their education, the young students at Kakuma are very motivated and resilient. Besides following their classes, there's a high search for extracurricular activities. Students and teachers know that mentoring sessions, access to training programs and other activities offered by iamtheCODE remain key to their future success and development. IamtheCODE support is hugely appreciated and is making a difference for young refugees in Kakuma", explained Mr Hure, Education Manager for Kakuma and long-time partner of iamtheCODE.
Lady Mariéme Jamme, iamtheCODE's founder and CEO, defines "mentoring as a transaction of skills based on kindness, empathy and compassion. It is a unique learning path for both mentors and mentees." The lives of mentors change as they discover how the Kakuma girls live in callous conditions, as testified by Viraj Turakhia, a mentor from Salesforce. "I've been learning things as I was explaining technologies and simplifying concepts. Things that I was taking for granted, but actually when you go deeper into it, gave some clarity to me as well, and I now know more about the subject thanks to this".
As the mentoring sessions challenge the mentees and the mentors to reflect on the United Nations Sustainable Development Goals, it helps them think big and create solutions with the potential to change their lives and the lives of others. Inside each person, there's a dream waiting for the time and knowledge to come out. "If I open a big restaurant in Kakuma, I would be able to show that Kakuma is not only a place for refugees, Kakuma is a place that can take a different kind of people and boost their potentials, change their lives, make them better people", explain Aisha about her dream of becoming a businesswoman in the hospitality industry.
Rethinking mentoring in refugees camp will require a new strategy; businesses must play a role; teachers should be given training opportunities, be upskilled, and girls must be given the spaces to co-create and co-design. We have partnered with global technology companies such as Salesforce, Mastercard, Microsoft, Unit4 to mentor refugees and increase awareness within their companies. Refugees have dreams and can work for big companies if given opportunities.
"Mentoring young girls is a privilege at iamtheCODE; we invite people with transferable skills, who have empathy, compassion and kindness to support our girls," says Lady Mariéme Jamme.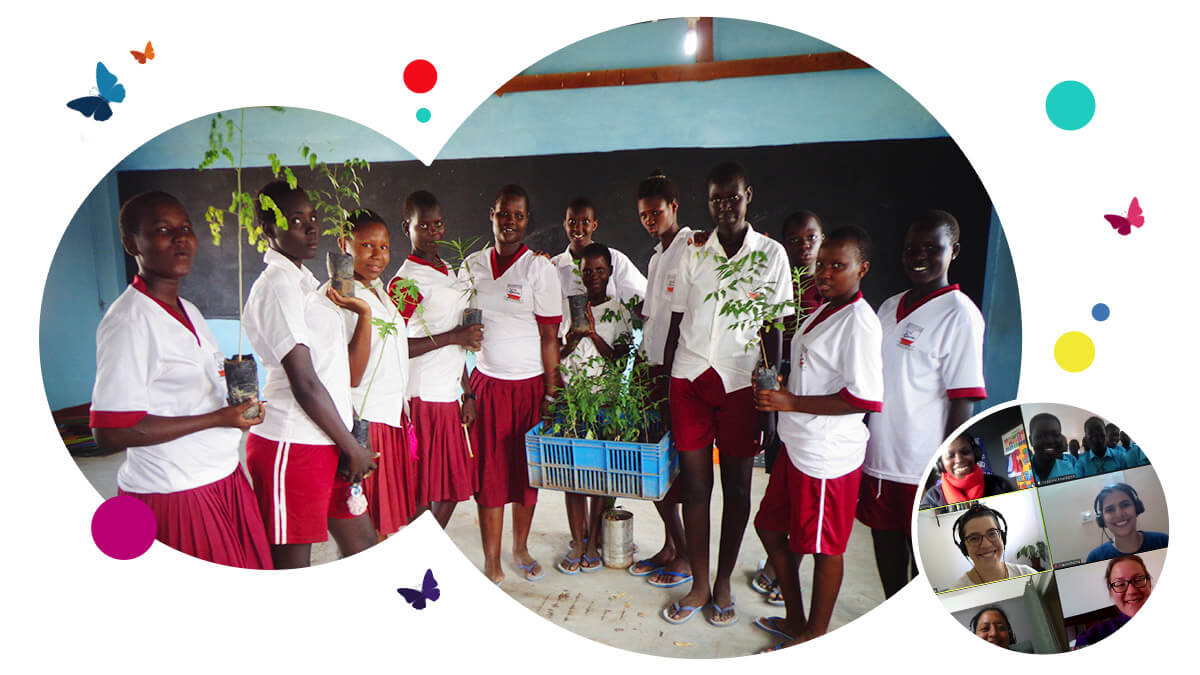 Traditional mentoring with different organisations is inherently top-down, with senior-ranking leaders offering career advice to young people thinking they are the only ones giving back. With the iamtheCODE reverse-mentoring model, that idea is flipped on its head, putting those senior-ranking leaders in the mentee's chair. The transformation from the day the mentee and mentor are matched is genuinely remarkable and impactful.
As we celebrate another world refugee's week, we must reflect on how to increase funding for refugees' economic independence and ensure that refugee students can learn from the camps. iamtheCODE will also announce its new board of advisors and observers to help continue to support its vision and help scale the program worldwide.
By Lady Mariéme Jamme (Founder of iamtheCODE)
iamtheCODE is looking for more mentors. Potential mentors can sign up by using our website
www.iamthecode.org – For more information about the mentoring click here