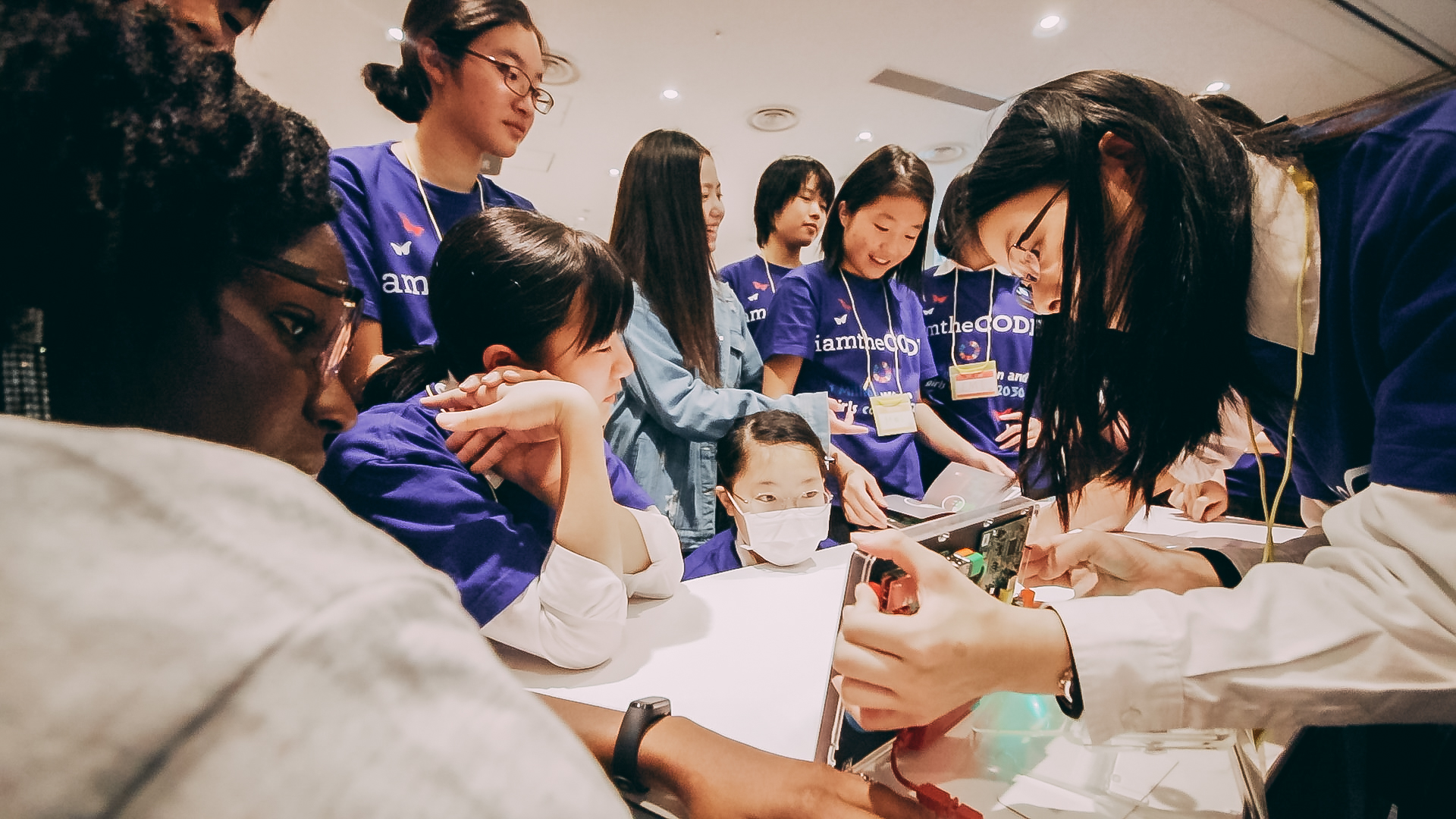 Science is at the forefront of addressing many of the global challenges we face as a society. From climate change to the digital divide, we are looking to those in the STEM (Science, Technology, Engineering, and Mathematics) fields to help find solutions to these problems. Unfortunately, these fields are not always represented equally with a severe lack of women being represented. 
In order to celebrate the contributions of women in science, address the global disparity of women in the field, and encourage action to push for more representation, February 11th is marked by the international community as the International Day of Women and Girls in Science. It is a day to celebrate women and girls making great strides in the field of science, and at the same time looking at the inequalities in place that separate girls and women from working in the sciences. 
"According to UNESCO's forthcoming  Science Report, only 33 percent of researchers are women, despite the fact that they represent 45 and 55 percent of students at the Bachelor's and Master's levels of study respectively, and 44 percent of those enrolled in Ph.D. programmes. While 70 percent of health and social care workers are women, they are paid 11 percent less than their male counterparts." (UN Women)
Looking further into the data of women in STEM the number of minority women is even less. In the United States, black women represent only 2.9% of graduates earning a Bachelor's degree across all STEM fields and 2.5% of the science and engineering workforce (Catalyst). 
We must urgently address disparities affecting marginalized communities during the COVID-19 pandemic. Young girls are missing out on digital access, infrastructure, connectivity, and affordable content.
At iamtheCODE, every day we work with inspiring young women to guide them on their journey to develop themselves and their interest and knowledge in the STEAMD (Science, Technology, Engineering, Art, Mathematics, and Design)  fields globally through code and end discrimination against women and girls in the STEM fields. 
What is iamtheCODE?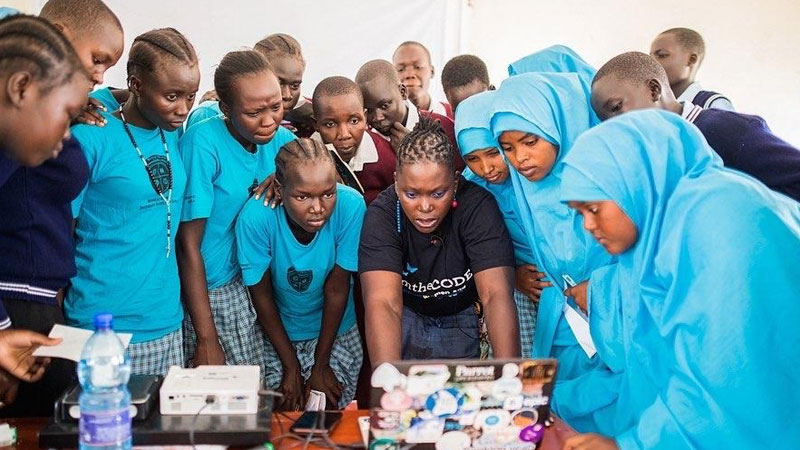 iamtheCODE is the first African-led global movement to mobilize government, private sector, and philanthropic foundations to advance STEAMD Education. Our ambition is to empower the next generation of digital leaders by 2030. Our work is inspired by the United Nations' Global Goals, and in particular, achieving gender and digital equality by 2030. Without digital equality, many girls will be left behind.
A fundamental pillar of iamtheCODE's work revolves around the empowerment of marginalized women and girls across the world, a key goal of the UN Sustainable Development Goals.  It is a unique movement of direct action for the implementation of the UN 2030 Agenda for Sustainable Development to improve economic outcomes for women and girls. It is vital for young people, especially women, to have the skills and opportunities to work, earn and have control over money. 
To date, over 25,000 girls in 69 countries have been empowered to not only learn tech skills but also to make their voices heard and have an impact on their communities. These girls and women, who are based in vulnerable communities, from favelas in Brazil to Refugee Camps in Kenya, get the opportunity to learn through STEM education, iamtheCODE Blended Curriculum, and much more. 
What We Do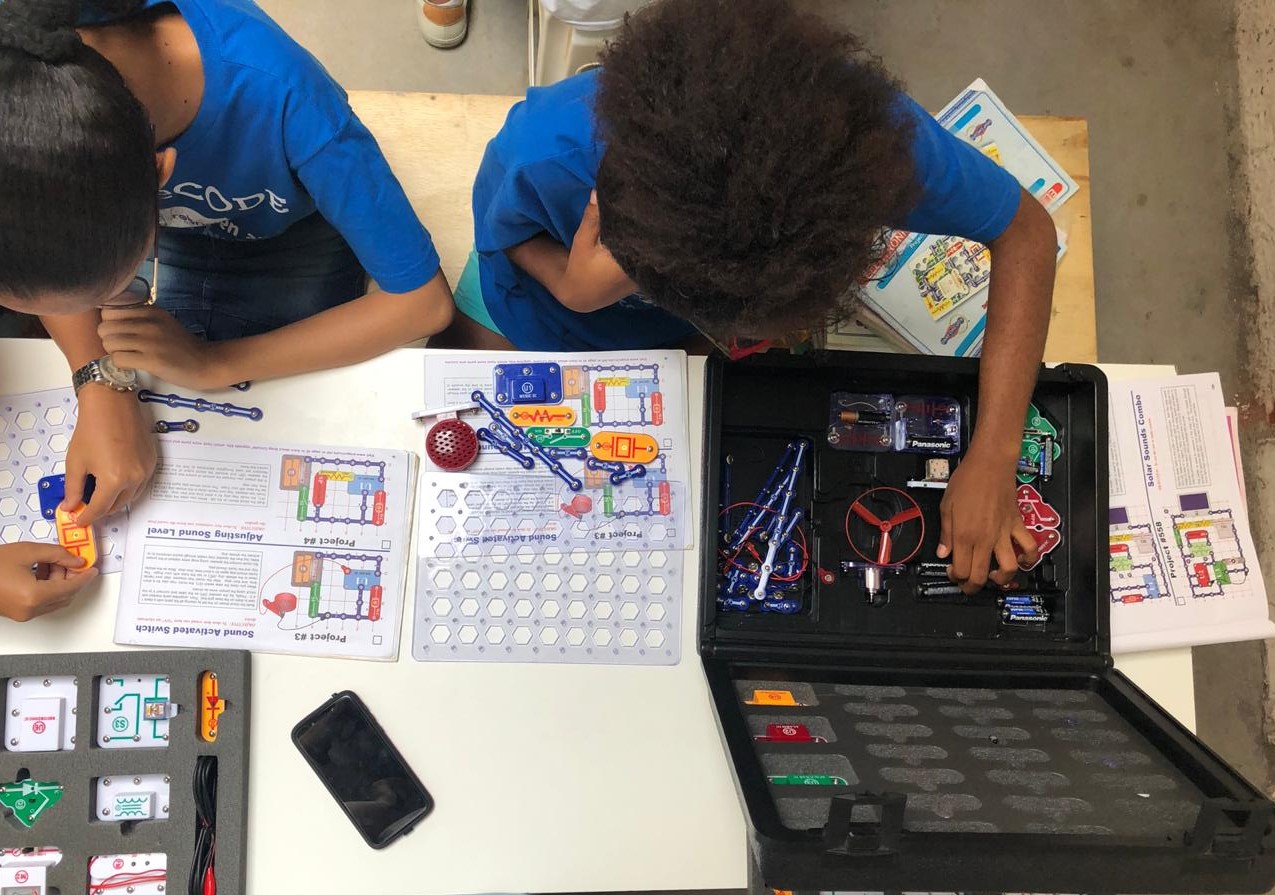 iamtheCODE offers ways for girls and women to continue their education online and in their own time via the iamtheCODE E-Courses Page and our Mentoring Program. 
In order to meet the needs of women and girls globally, especially during the pandemic, iamtheCODE has moved all our resources online. The iamtheCODE E-Courses Page allows girls to continue their education by developing their wellbeing as well as further their knowledge in STEM education via the STEAMD Marketplace. 
The STEAMD Marketplace is a curated list of content to help girls pursue their own learning in Science, Technology, Engineering, Art, Mathematics, and Design. They are able to access free online courses via Khan Academy, sign up for free to Coursera to get industry curriculum experience, explore badges in Idea, or just learn about a new concept from a video or blog post created by the iamtheCODE Team.
When joining the Mentoring Program, girls are matched with mentors from Global Strategic Companies such as Unilever, Salesforce, and Microsoft. During the 12 week programme, girls come up with tech and innovative solutions based on the 17 Sustainable Development Goals and are encouraged to develop their computational thinking skills. Through the programme, they advance the goals to meet the 2030 UN Agenda in addition to sharing their stories, skills, and creativity with our global community. 
iamtheCODE was recognized by the United Nations High-Level Panel in 2016 for its simple approach to help marginalized girls gain digital skills. 
We believe that every girl should be able to tell their story and make decisions for themselves. At iamtheCODE, we hope that we can help them on this journey by meeting their needs where they are and providing resources and opportunities that are meaningful to them. 
Further the Mission of iamtheCODE
You can help iamtheCODE further its mission today. Some ways you can help today: 
Share this post with your friends and family 

Follow iamtheCODE on social media