Build your confidence and your digital skills by accessing BT's Skills for Tomorrow resources! All courses are completely free, have been created with some of the best digital skill providers, and are intended for all ages.
iamtheCODE has found a few resources you can access to get started.
Google Digital Garage: "Google Digital Garage provides free training and tools to help you grow online. Whether you're growing your business, starting a career or just want to try something new, Google Digital Garage has a range of free courses to help get you where you need to go."
Good Things Foundation: "Access to more than 30 free online courses via the Learn My Way platform to help with tasks like using a mouse and keyboard, and banking and shopping online"
Internet Matters: "Internet Matters is a non-for-profit organisation that works across industry, government and with schools to reach UK families with tools, tips and resources to help children benefit from connected technology smartly and safely."
BT's Skills for Tomorrow Homepage: Explore BT's homepage to see all the courses available you can take to build your digital skills.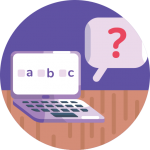 Let iamtheCODE know how you are creating with BT's Skills for Tomorrow. Fill out the Technology Assessment Form while you are taking the course or when you finish to let us know what you learned. 

Share what you are learning by tagging iamtheCODE on social media using the hashtag # SDG4